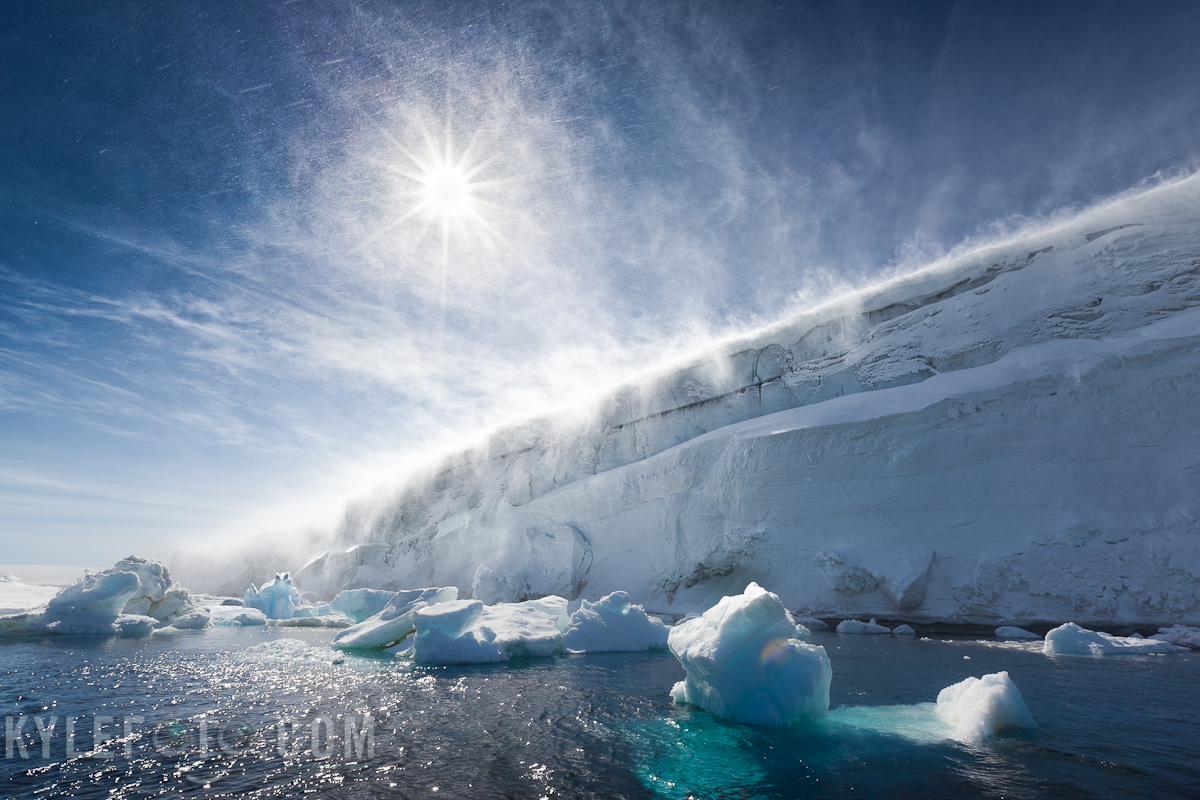 Glacier in the sun Antarctica
It was an ultra windy day, too windy to do any landings to explore other areas. Luckily in the shelter of this ice shelf we were able to get our zodiacs out to explore this bit of area amidst the whipped up ocean. We still had to get out into the weather to get here, after being soaked from the surface of the water being carried by the gale, this little part of the ice shelf felt like a calm piece of heaven. Fine snow was being blasted off the glacier by the katabatic winds, giving the edges an etherial feel. You can see this fine dusting in the sun star, it was like a frozen mist.
Photographic Details: Those who have been following my photography know that I'm not afraid to shoot into the sun, something a lot of people have been taught not to do. And like my other sun shots I used an aperture of f16. This employs more aperture blades, and the more blades used, the more points you see in the sun star. The high image quality of proper RAW exposure and processing ensures that even the shadows have details, all with taking only a single exposure, an important skill to learn while in a moving boat.
For more antarctic photos check out my antarctic worlds gallery: http://www.kylefoto.com/galleries/antarctic-worlds/