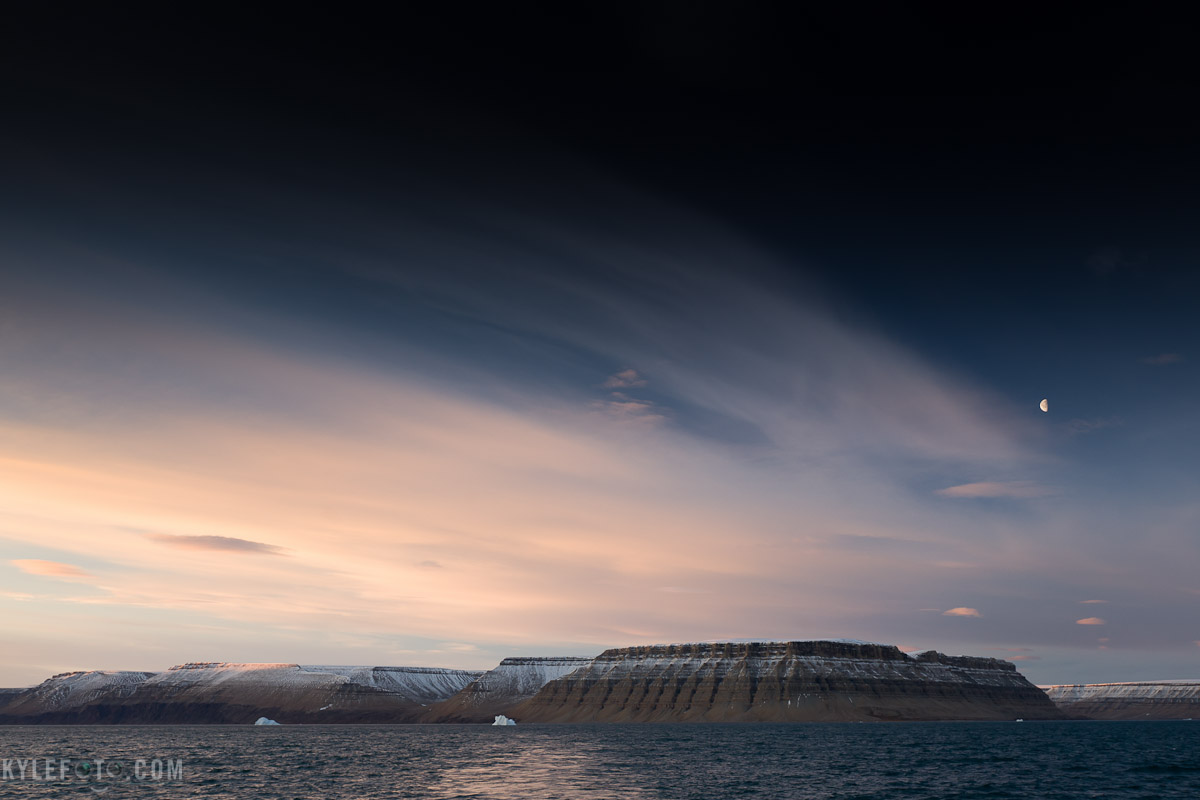 Canadian high arcticfrom the blog http://www.kylefoto.com
Later in august the sun will start setting below the horizon only to pop up a few hours later. The land of the midnight sun is no longer that and darkness begins to take hold again. The moon was a poignant highlight in the sky this night as we looked across the desolate arctic landscape.
Photographic details: Being so dark out I had to use a slow shutter speed of 1/30th of a second. The expanse of this landscape called for a wide angle lens, making the slow shutter speed easier to handle as a tripod was out of the question standing above the vibrating engine room of the ship.
1/30s f/5.6 ISO200 35mm
[button size="large" link="http://kylefoto.smugmug.com/Other/world/20164645_BG7whF#1612856095_tjPcF59" linkTarget="_blank" color="blue"]Order Print through Smugmug[/button]