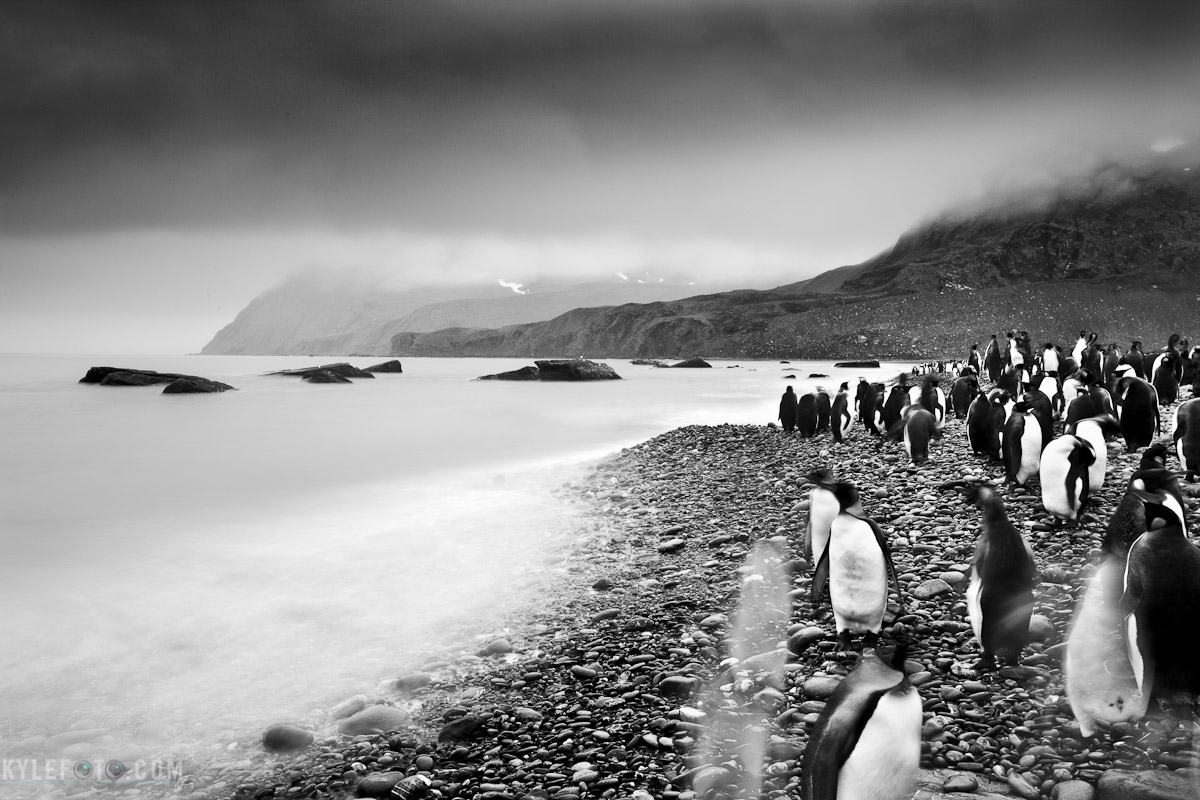 Gold Harbour, South Georgia, Antarctica The edge of the harbour that is home to 25,000 breeding pairs of king penguins. The sea is the key to life here, where penguins can bring krill and fish back to the mouths of their hungry chicks. This place was called "Gold Harbour" by whalers given it is full of large elephant seals and numerous king penguins. They were easy to capture and kill to be boiled for their blubber and oil, which was worth a lot of money in this last haven for whalers. In addition a lot of pyrite or "fools gold" had been found by Filchner's German Antarctic Expedition in 1911.
Photographic details: I wanted to create a ghostly image with a lot of mood and drama, the long exposure technique works very well for this. With the extreme brightness of the mid day sun filtering through the overcast sun the longest exposure I could get was four seconds. In order to get the long exposure I wanted I had to mash 20 four second exposure images together to create a total of 80 seconds.
ISO50, f18, with a 5 stop ND filter, 20 4 second exposures combined into 80 seconds If you like this, do me a favour and please share!