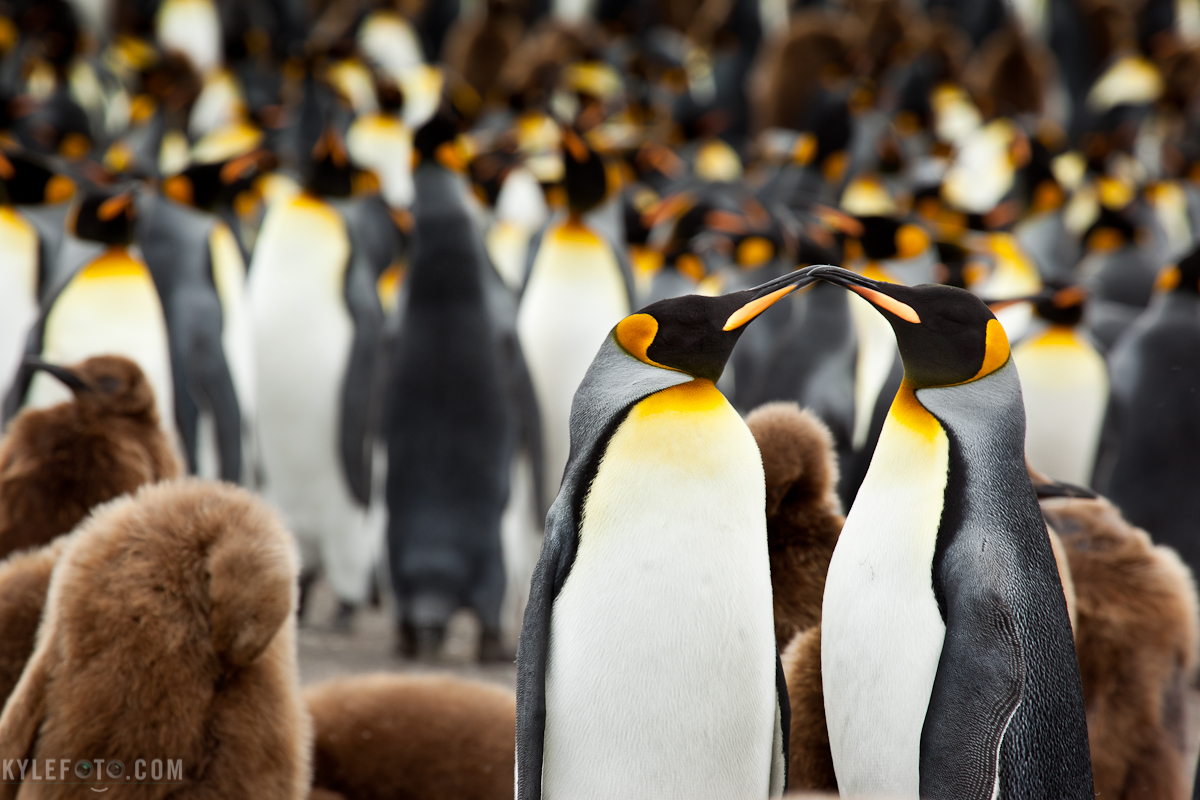 Gold Harbour, South Georgia, Antarctica#wildlifewednesday
Imagine seeing a landscape of king penguins. For as far as you could go these birds are nesting, calling and waddling to and fro between the colony and vast polar sea. It's a cacophony of sounds, smells and in every direction you look there is something happening.
Photographic Details: After taking initial scenery shots it's time to get down and do what a photographer does best. I put on my telephoto lens, lay down on the ground and begin observing every little social interaction around me. It's my job to find something happening amidst the chaos, to tell a story that is greater than the mere presence of thousands of King Penguins. This is where you ask yourself "what is the story here?" "what little events can help create a full photo essay?"
These two king penguins were definitely mates, they both payed a lot of attention to each other and did almost the same thing. Flapping their wings and stretching their necks they would eventually relax, beak to beak in a display of mutual affection. I would anticipate this symmetry and wait for them to relax to get this shot. I chose not to center it and keep much of the colony in the background in order to convey a sense of peace amidst the confusion and noisiness of a crowded penguin colony. At the same time I was pleased with the low depth of field in order to preserve focus on the penguin couple on the right.